RECHERCHE PAR
NOS MARQUES
Welcome to Spécialiste Véhicules Récréatifs
Welcome to the Spécialiste en Véhicules Récréatifs at Lavaltrie (SVR) that proposes new and pre-owned motorised and caravans at prices defying any competition. We offer the best quality for the best prices because most of our used inventory are bank reposessions. Our inventory is as diverse as the manufacturers found on the market: Fleetwood, Monaco, Holiday Rambler, Safari, R-Vision, Damon, Thor, FourWinds, Tiffin Motorhome, Gulfstream, Coachmen, Forest River, Georgie Boy, Newmar, National RV, Winnebago, Itasca and more. With us, you will be able to compare the different makes, as well as their different classes: «A», «B», «B+», «C». You can judge for yourself the type of RV that will fit the style of your future life. Come and meet the Recreational Vehicle Specialist! We are a dynamic and experimented team that listens to your needs. We have an RV passion and are determined to help you make the right choice. Client satisfaction is paramount.
AUTHORIZED DEALER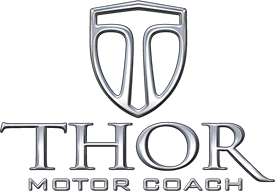 Browse our NEW RVs or our PRE-OWNED RVs or check by year 2011, 2010, 2009,2007, 2006, 2005, 2004, 2003
We are located in Lavaltrie in the Lanaudière region, on the North Shore of Montréal. We also serve the south shore of Montréal, Mauricie, as well as several close cities such as Repentigny, Joliette, Lanoraie, Terrebonne, Laval, Blainville, St-Eustache, Mirabel, St-Jérôme, Victoriaville, Drummondville, Beloeil, Trois-Rivières, and even Hull and Ottawa. Our clientèle extends to the 4 corners of Québec!
Spécialiste Véhicules Récréatifs - New & pre-owned tent railers, travel trailers, fifth wheels and motorized in Lavaltrie, on the North Shore of Montréal
The team at Spécialiste Véhicules Récréatifs is waiting to help you in your purchase of your new tent-trailer, motorized, travel trailer, or fifth wheel in Lavaltrie. On top of being an authorized dealer of Coachmen Leprechaun & Coachmen Pursuit, we offer a wide variety of new and used RVs. We have several years of experience and training in order to find the RV or fifth wheel built for you. Come to Lavaltrie to get your dream RV, new or pre-owned, or call us directly. We count among our clients people from Trois-Rivières, Drummondville, Laval, Montréal and la Rive-Sud.
During your next visit to the RV specialist, you could see the 2014 Coachmen Leprechaun & Pursuit. Our sales team will gladly answer any questions you may have concerning a particular model or class. For competitive prices and a vast inventory for sale in Lavaltrie, come see Spécialiste Véhicules Récréatifs today. See also our featured inventory.
If you are looking for a pre-owned RV in Lavaltrie, come and meet the team to save thousands of dollars on a National RV, Gulf Stream, Fleetwood ou Winnebago. With our large selection of pre-owned RVs and caravans at discount prices, we are convinced that we can find the ideal RV for your needs and your finances.
After-Sale Service and financing in Lavaltrie at Spécialiste Véhicules Récréatifs close to Trois-RIvières on the North shore
Our financing center is here to simplify your purchase and help you obtain a loan. We work with many different banking institutions to get the best interest rates possible. You can start the process by filling out our secure online application Your financial information are safely encrypted and are never sent through email.
We impatiently wait for your next visit to Spécialiste Véhicules Récréatifs in Lavaltrie. Our team is always available to answer all your questions concerning the purchase of a new or pre-owned RV, our after-sale service, or our diverse financing options. Call us today, or check our directions page for more information. Whether you come from Trois-Rivières, Drummondville or Laval, we'll be waiting!
Mots de nos clients
We had the RV we wanted to buy inspected and the employee was very thorough and knowledgeable. Then we had the joints redone and the work is impeccable with a complete report. We received good honest advice. We never feel that it is to make money on our backs. Exemplary customer service.
I just got a motorhome and the service and price were better then any other RV store on the internet